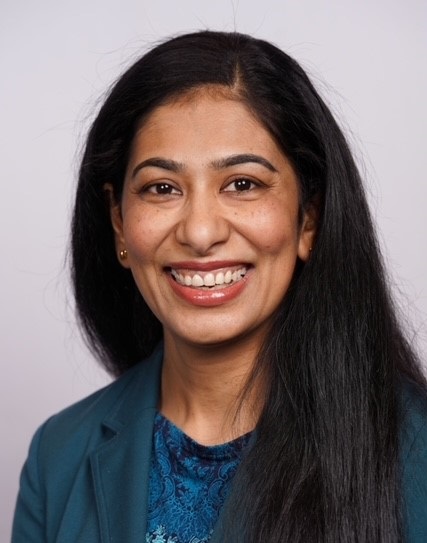 As Bhavana Prathipati identifies unique ways startups can leverage efficiencies in payments to solve problems, the speed of payments is a key focus area where she says businesses and their customers have increasingly come to expect instant payments.
"We are on the front line of innovation," she said. "Entrepreneurs are the ones who make innovation possible, but the next best thing is being someone who can help them on their journey."
After years of holding leadership positions in financial services, Prathipati transitioned to product management because of her interest in the technology and design of emerging payments. Now at Silicon Valley Bank, her focus is building payments capabilities for startup companies to enhance and grow their business.
According to Prathipati, many startups already have advanced technological capabilities, but find themselves waiting for financial institutions to follow suit. One example: some companies can calculate a daily wage for gig workers, yet the delivery of funds is impossible without an instant payment solution.
"As a banking partner, it is our job to find faster, more reliable ways to make payments. Our customers want solutions to streamline their processes so they can focus on their core business," she said.
The startups she works with are known for user-friendly technology, and she considers this a benchmark for success when designing her own products. "Bells and whistles are not worth much if they complicate the experience," she noted.
Understanding most startups are strapped for time and resources, Prathipati is careful to provide meaningful education in simple, straightforward terms. "I am a firm believer that if you cannot clearly explain something, you probably do not understand it yourself," she said.
Silicon Valley Bank is part of the FedNowSM Pilot Program (Off-site), and Prathipati says the education and transparency surrounding instant payments initiatives has been met with positive feedback and support from customers.
"As far as businesses are concerned, instant payments are still relatively new," she said. "Anyone who wants to slowly get started should have the ability to learn and ask questions at their own pace."
For Prathipati, a strong relationship with customers is the foundation of product management, and she urges all financial institutions to focus on the qualitative side of business: empathy.
"Bankers like numbers, but what about customer loyalty and satisfaction?" she asked. "We need to focus on showing empathy by listening and simplifying things because our customers are not experts in payments and banking."
Prathipati says showing empathy leads to building trust, something essential in an instant payment environment. "Our customers trust us with their money," she said. "With instant payments, for example, we will have to show them how our security controls will protect them in a 24x7x365 service model."
Prathipati says real-time support will be critical in maintaining that trust. "It's about assigning easy ways to find answers. We want to make sure that when we build a product, it has the ability to grow as their business grows, with support every step of the way."
And like the entrepreneurs she works with, Prathipati is always looking ahead. "Instant payments are only the tip of the iceberg and open the door to innovative technology solutions like robotic process automation, artificial intelligence and machine learning in emerging payments," she said. "These solutions will help us think more holistically about automating core banking processes."
The future state of payments is fluid, but Prathipati will continue focusing on empathy and trust among customers as she helps them prepare for the future state of payments – and she encourages the financial services industry to do the same. "We have to keep listening to our customers' problems and studying how payments advancements can help solve them. There is a lot to learn."
Bhavana Prathipati is senior manager of Product Management at Silicon Valley Bank where she is responsible for the delivery of core and emerging payments products. She has spent over a decade leading core payments enhancement initiatives and faster and real-time payments implementations. Bhavana is dedicated to assisting organizations with improving their knowledge of new payments schemes and working with corporates and financial institutions to develop innovative digital solutions using these payment networks.
"FedNow" is a service mark of the Federal Reserve Banks.