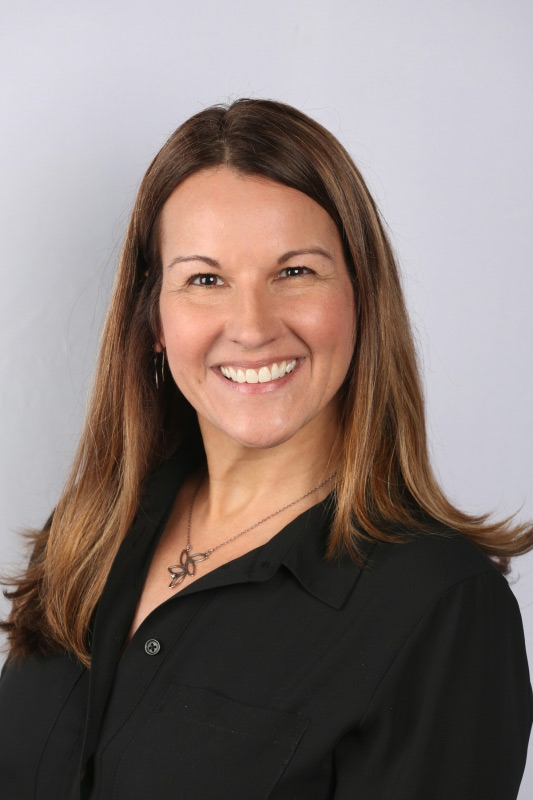 Christina Tetreault, in her role as a consumer advocate and senior policy counsel with Consumer Reports, brought expertise that made her an important addition to the Federal Reserve's Faster Payments Task Force. But she didn't follow the path of your typical payments professional – nor your traditional lawyer.
Tetreault came to law school from a different career field with a goal to work with people and money. Dealing with the foreclosure crisis and the lawyers working on it further sharpened her focus, leading her into policy work on behalf of consumers.
"One of the things I love about policy is the opportunity to fix problems and address concerns in many ways," Tetreault said. "When I joined Consumers Union [now part of Consumer Reports], advocates here were working to advance a homeowner's bill of rights – laws that ensure homeowners in foreclosure are fairly treated. I am proud to work for an organization that has an impact."
A big issue Tetreault noticed in her work was that when it comes to money, it's not always a question of whether consumers have enough. It's whether they can get it where it needs to go when it needs to get there.
"Sometimes payments don't move fast enough," Tetreault said. "That can lead consumers to rely on expensive short-term credit, or incur late fees. If money moved at the speed of information, those problems could be reduced or maybe even eliminated. That's what drew me to the topic of faster payments."
"Before I got involved with the Faster Payments Task Force, I was thinking about technology as a problem-solver for consumers, and wondering what the legal framework for emerging payments and digital assets should look like. The task force seemed like a way to apply this work."
That concept of availability and equality of access to financial services across all demographics is a critical component in consumer advocacy – and a major concern for Tetreault.
"It's not just about people who don't have a formal relationship with a financial institution – most  people have some kind of transaction account, but there are a lot of people who are "unhappily banked," meaning the account they have does not meet all their needs," Tetreault said. "The goal I think of, when it comes to financial inclusion, is this: people can spend, save, and borrow safely and easily, regardless of their personal circumstances."
Financial inclusion was at the forefront for Tetreault when it came to her work helping design the Effectiveness Criteria, the task force's 36 criteria to describe what a faster payments system in the United States should look like.
"The Effectiveness Criteria reflects the diversity of opinion from over 300 people – retailer's big and small, interest and industry groups, start-ups and many others," Tetreault said. She helped create common ground in the meetings, namely where consumer interest organizations had common interests with retailers. "It was a fantastic opportunity to interact with people in a number of different areas. I was always challenged to understand other perspectives and I'm personally very proud in what we accomplished. The criteria sets a higher standard for faster payments."
Top of mind with consumers are today's person-to-person (P2P) payments applications which have grown in use because they provide consumers with great utility – splitting bills and using the balance on the app to make other payments.
"A real challenge comes when you want to take that instant money out of the app's ecosystem," Tetreault said. "Say I take that bar tab money in the app and want to pay a utility bill. I likely will have to wait as those bills may not be credited at the time of payment and could take multiple business days."
P2P apps certainly have their upsides – Tetreault calls it a "tiny miracle" to be able to exchange money at the tap of a few buttons without running to an ATM. But from her perspective, the law hasn't caught up with the ways consumers have come to depend on these services – and it's crucial that it does.
"The reality is that consumers are not always in control in the current payments environment and often don't have visibility to how and when their funds move," Tetreault said. "We want to see consumers have greater control over their finances, which will manifest in better money management, less reliance on expensive short term credit and fewer late fees. Because of the greater assurances that faster and safer payments can present, it's qualitatively different to talk about money actually moving in real time."
Christina Tetreault is Senior Policy Counsel on Consumer Reports Financial Services team, with a focus on digital finance. From 2015 through 2017, Christina represented consumer interest groups on the Steering Committee of the Federal Reserve's Faster Payments Task Force.