We believe that payment system improvements should be identified and embraced by a diverse group of payment participants. That is why we engage with thousands of payment stakeholders, from across the payments ecosystem, to improve the end-to-end speed, efficiency and security of payments.
The FedPayments Improvement Community was established in early 2015 as a key channel for bringing stakeholders together. The Community stays informed through regular communications and events. There are currently more than 10,000 industry professionals who participate in our vibrant Community.
Please join us in this historic movement.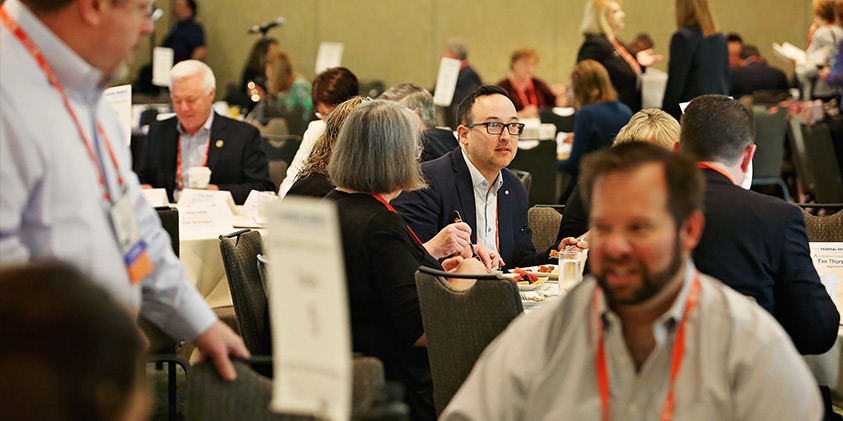 A Diverse Collaboration
Collaboration is the foundation of the Federal Reserve's efforts to improve the U.S. payment system. Our FedPayments Improvement Community welcomes a diverse range of payments industry stakeholders to ensure all perspectives are considered in the payments evolution process. Our members include:
Consumer Interest Groups
Financial Institutions
Government End Users
Industry Trade Associations
Merchant and Business End Users
Nonbank Payment Service Providers and Networks
…and more!