The Real Problem of a Fake Identity
In 2018, the Federal Reserve launched an initiative to raise awareness and encourage action on the fight against synthetic identity fraud. Reported to be the fastest-growing type of financial crime in the United States1, synthetic identity fraud accounts for billions in losses annually. Through continued research and collaboration, the Federal Reserve will foster increased understanding of synthetic identity fraud and continue to partner with the industry to advance fraud mitigation.
Defining, Detecting and Mitigating Synthetic Identity Fraud
One of the fundamental issues in fighting this type of fraud is that there are multiple definitions being used by the industry, which can lead to inconsistent categorization and reporting. This makes it more difficult to identify and mitigate this type of fraud. Therefore, the Federal Reserve convened an industry focus group of 12 fraud experts to develop a recommended definition for synthetic identity fraud:
This industry-recommended definition can help serve as an important step toward improving consistent identification and classification of synthetic identity fraud. Learn more about the focus group, the resulting definition, how synthetics are commonly used and the envisioned applications of the definition.
In early 2022, the Federal Reserve released a Synthetic Identity Fraud Mitigation Toolkit to continue supporting the payments industry in its battle against this type of fraud. As an online repository for financial institutions, consumers and businesses, the toolkit will expand throughout the year with insights and resources for encouraging awareness, understanding and broad industry collaboration.
To inform the Federal Reserve's work and educate the industry about synthetic identity fraud, the Federal Reserve published three white papers and hosted webinars discussing this type of fraud and its impact across the financial services industry. Select and view the white papers below or access one of our webinars to learn more.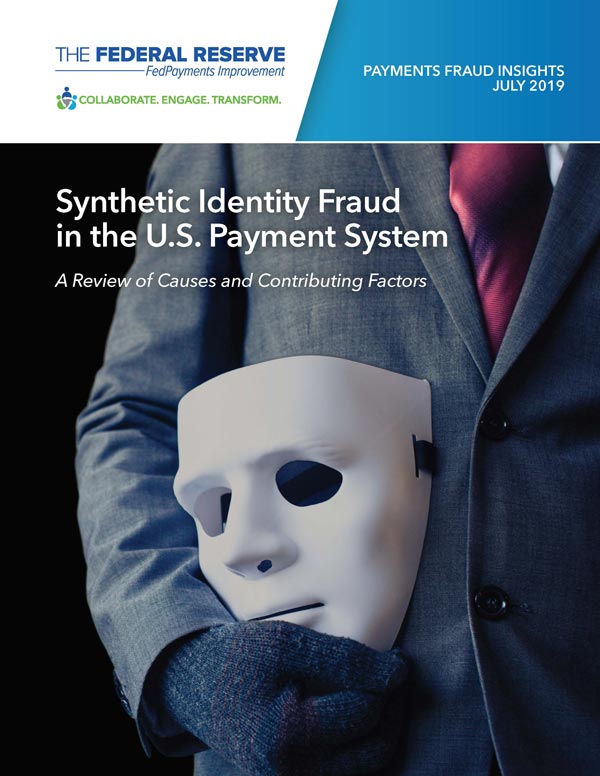 Defining Synthetic Identity Fraud
Read our white paper for facts and figures on this growing type of fraud – and learn why it's growing.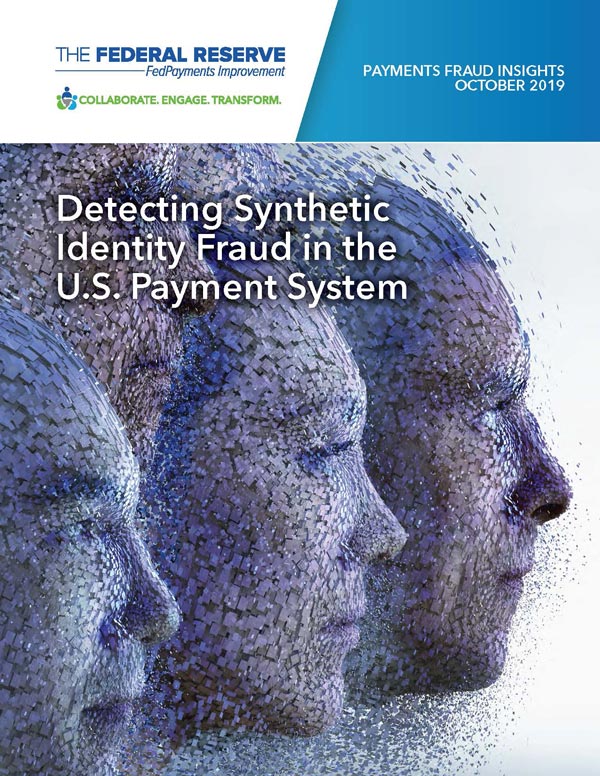 Detecting Synthetic Identity Fraud
Explore behaviors and characteristics that indicate potential synthetic identities.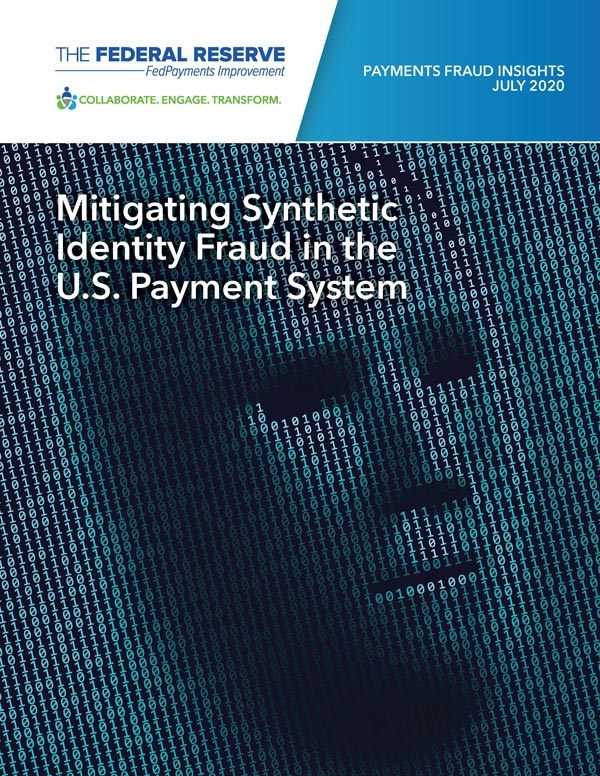 Mitigating Synthetic Identity Fraud
Learn how organizations can work to identify and mitigate synthetic identity payments fraud.
The synthetic identity fraud definition was developed by a cross-industry focus group to provide a consistent way to identify and classify this type of fraud across the payments industry. This definition of synthetic identity fraud is not intended to result in any regulatory or reporting requirements, imply any liabilities for fraud loss, or confer any legal status, legal definitions, or legal rights or responsibilities. While use of this definition throughout the industry is encouraged, adoption of the definition is voluntary at the discretion of each individual entity. Absent written consent, this definition may not be used in a manner that suggests the Federal Reserve endorses a third-party product or service.