The Federal Reserve, in collaboration with the payments industry, is working toward a vision of faster, safer and more efficient payments in the United States.
The five strategies included in the Fed's 2015 Strategies for Improving the U.S. Payments System (PDF) paper and subsequent Strategies for Improving the U.S. Payment System: Federal Reserve Next Steps in the Payments Improvement Journey (PDF) paper in 2017 represented the first steps in our multi-year payments improvement journey.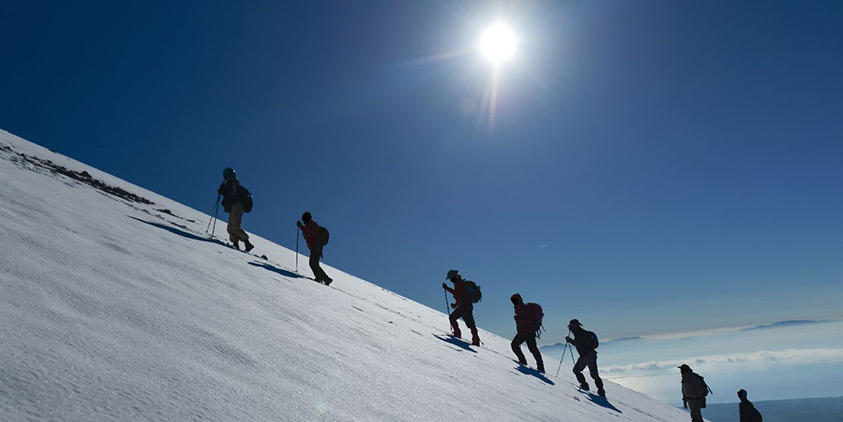 Our Strategies
Speed. Support industry efforts to implement a safe, ubiquitous, faster payments capability in the United States by:

Supporting an interim collaboration work group and other collaborative industry efforts to develop a faster payments ecosystem that achieves the Federal Reserve and industry shared desired outcome and the Faster Payments Task Force vision.
Pursuing Federal Reserve settlement services that address the future needs of a ubiquitous real-time retail payments environment.
Exploring and assessing the need, if any, for Federal Reserve engagement as a service provider, beyond providing settlement services, in the faster payments ecosystem to support industry achievement of the desired outcome.
Security. Work to reduce fraud risk and advance the safety, security and resiliency of the payment system by:

Analyzing payment security vulnerabilities, assessing potential approaches to mitigate them, and identifying misalignment of incentives that may hinder progress.
Establishing and engaging in collective industry work groups focused on approaches for reducing the cost and prevalence of specific payment security vulnerabilities.
Efficiency. Achieve greater end-to-end efficiency for domestic payments by:

Supporting industry efforts to develop and promote adoption of standards that enable end-to-end electronic processing of business invoices, payments and remittance information.
International/Cross Border. Work to enhance the timeliness, cost effectiveness, and convenience of cross-border payments by:

Engaging stakeholders to understand and assess the challenges and opportunities to enhance the timeliness, cost effectiveness and convenience of cross-border payments.
Collaboration. Actively engage with stakeholders on initiatives designed to improve the U.S. payment system by:

Facilitating ongoing stakeholder engagement in payments improvement efforts through a highly interactive and flexible payments improvement community.
Furthering outreach and education efforts to create awareness and encourage adoption of identified improvements and initiatives.
Since the release of the Strategies papers, we have made important advances through collaborative efforts with various industry stakeholders. We are leading payments improvement initiatives and continuing to enhance existing services.
Recent examples of our efforts include:
On August 6, 2020, the Board of Governors of the Federal Reserve System announced the features and functionality of the FedNow℠ Service, a new interbank 24x7x365 real-time gross settlement (RTGS) service with integrated clearing functionality to support faster payments in the United States.
Better fraud data. Better defense. In June 2020, the Fed announced the FraudClassifier℠ model. An outcome of the Fed-led Fraud Definitions Work Group, the model provides an intuitive approach to classifying fraud and offers a holistic picture to help organizations better understand the magnitude of fraud involving payments.
Education and engagement on Synthetic Identity Payments Fraud. The Fed released a series of white papers, held webinars and spoke at numerous events about the growing problem of synthetic identities used to commit payments fraud. Synthetic identities are estimated to be the fastest-growing financial crime in the United States.
Since 2016, the Fed has presented at thousands of industry conferences and stakeholder meetings, educating and bringing awareness to payments improvement and our FedPayments Improvement Community has grown to 9,000 strong and counting!
Past Noteworthy Accomplishments