Payments Fraud Work Group Focuses on Fraud Education
In March 2019, the Federal Reserve announced the establishment of the Fraud Definitions Work Group (FDWG) to help address industry challenges stemming from inconsistent fraud classification and lags in reporting. Qualified individuals submitted an expression of interest form from Jan. 24 to Feb. 14, 2019. View the member list (PDF).
Background
In 2018, the Federal Reserve commissioned a secondary research study titled A View of Payments Security: Trends, Gaps and Vulnerabilities (PDF) that identified inconsistencies in the classification and reporting of ACH, wire and check fraud data from study to study and a significant lag between the reporting period and when study results become available. As a result, the industry has a limited capacity to identify and track payments fraud trends on a timely basis. In other words, if you do not know where fraud is occurring, you cannot effectively address it.
Work Group Objectives
To develop a more consistent and holistic view of terminology used to describe fraud involving payments in the United States, the Federal Reserve led the Fraud Definitions Work Group to: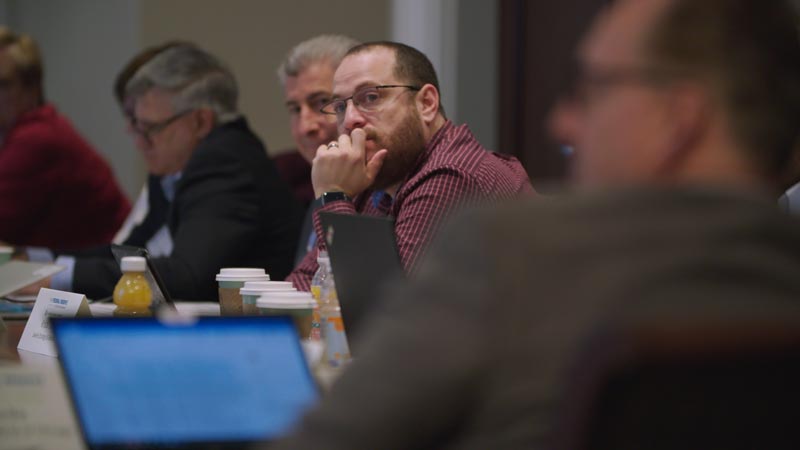 The approach to forming this work group to improve ACH, wire and check fraud definitions was socialized through industry meetings and dialogue, including at the FedPayments Improvement Community Forum (PDF). The Federal Reserve believes several benefits could be realized by these efforts, including the enhanced understanding of fraud trends and more consistency around the classification of fraud incidents, which can lead to improved fraud mitigation, easier collaboration for data sharing for fraud mitigation and reduced fraud losses.
This work effort was led by Federal Reserve executives, including:
David Sapenaro
Jim Cunha
Connie Theien
Work Group Members
Gasan Awad, Fiserv
Dondi Black, FIS
Jamey Boone, Early Warning (Zelle)
Nell Campbell-Drake, Retail Payments Office, Federal Reserve Bank of Atlanta
Natalie Diana, Bureau of the Fiscal Service, Department of the Treasury
Carlos Fuentes, Wholesale Product Office, Federal Reserve Bank of New York (March-June 2019)
Adriana Guaderrama, First Century Bank
Chris Guard, State Employees' Credit Union of North Carolina
Cheryl Gurz, Citizens Bank (March-October 2019)
Mike Herd, Nacha – The Electronic Payments Association
Kin Wah Koo, Wholesale Product Office, Federal Reserve Bank of New York
Rakesh Korpal, JPMorgan Chase
Lee Kyriacou, The Clearing House
Danny Luong, PricewaterhouseCoopers
Kyle Marchini, Javelin Strategy & Research (July 2019-January 2020)
Roy Olsen, American National Bank & Trust
Carla Palma, PepsiCo (March-July 2019); XPOLogistics (July 2019-current)
Al Pascual, Javelin Strategy & Research, (March-July 2019)
Rene Perez, Jack Henry & Associates
Kim Plaugher, Navy Federal Credit Union
Sergio Rodriguera, Jr., SAS (March 2019-January 2020); Federal Reserve Bank of Boston (January 2020-present)
Kathy Stokes, AARP
Krista Tedder, Javelin Strategy & Research (January 2020-present)
Eric Tran-Le, Guardian Analytics