Advancing a Consistent Approach to Classifying Fraud
Inconsistent classification of payments fraud data limits the ability to aggregate or compare fraud information – and to understand the extent of fraud within an organization and across the industry.
To help examine this problem, the Federal Reserve established and led the Fraud Definitions Work Group. This group developed the FraudClassiferSM model, which enables payments stakeholders to classify fraud in a simple and similar manner.
Voluntary industrywide adoption of the FraudClassifier model could serve as an important step toward improving the consistency of fraud classification and providing the ability to speak the same language about fraud. To support this vision, the work group also developed an industry adoption roadmap (PDF), a strategy and potential steps to encourage voluntary industrywide use of the model to achieve a more consistent dialogue on fraud, both within and across organizations.
The FraudClassifier model industry adoption roadmap recommends two actionable paths for advancing industry implementation.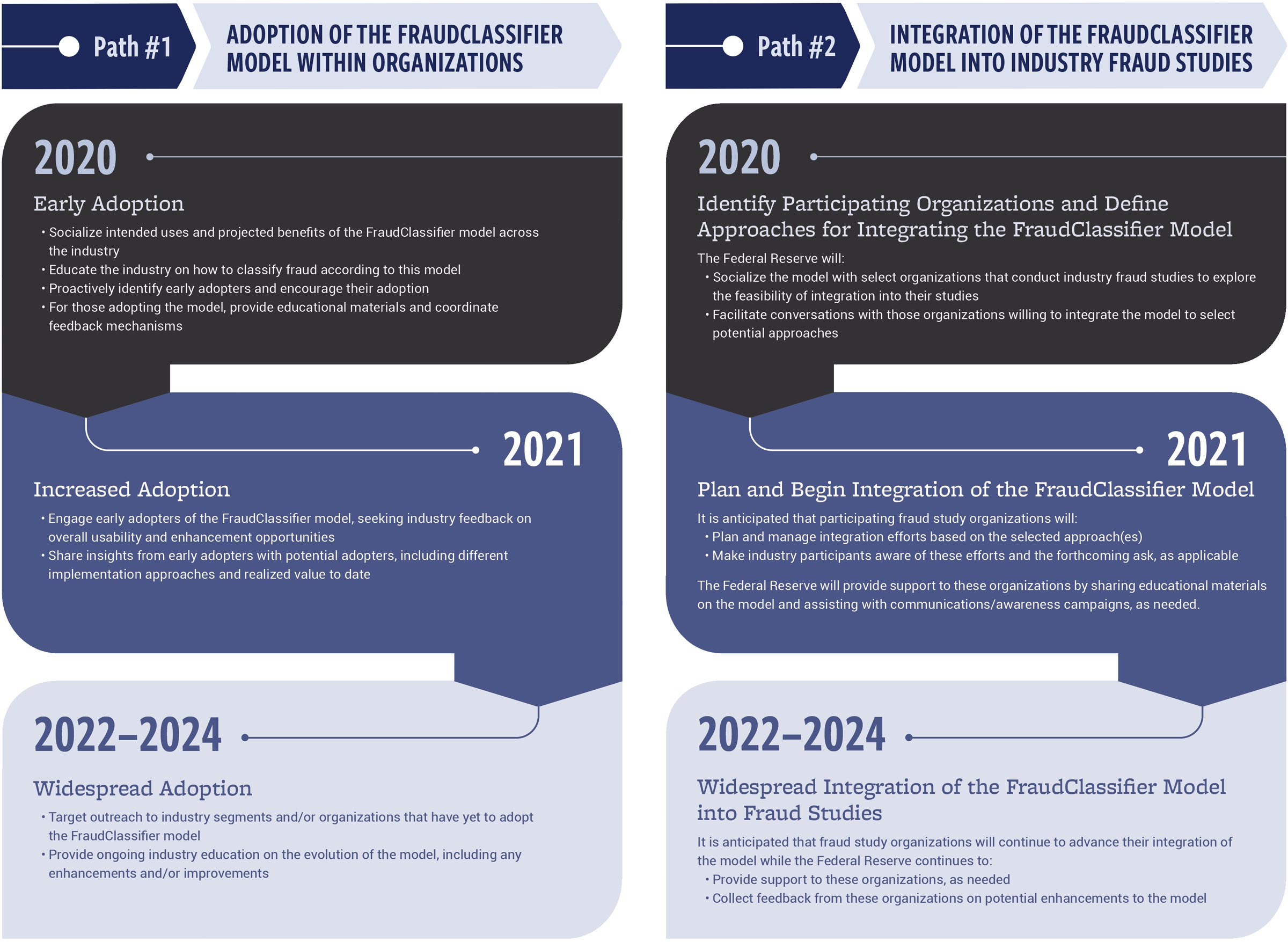 In addition, the industry adoption roadmap discusses supporting efforts, including:
Exploration of how sharing fraud information can help combat fraud; and
Enhancements to the FraudClassifier model in response to the changing fraud landscape.
If adopted across the payments industry, the FraudClassifier model can facilitate a common fraud language and help us work together to better identify and fight fraud, fostering a safer payment system for all.
To learn more about the Federal Reserve's vision for uniform fraud classification across the payments industry, explore the FraudClassifier model industry adoption roadmap (PDF) and read about the Fraud Definitions Work Group.