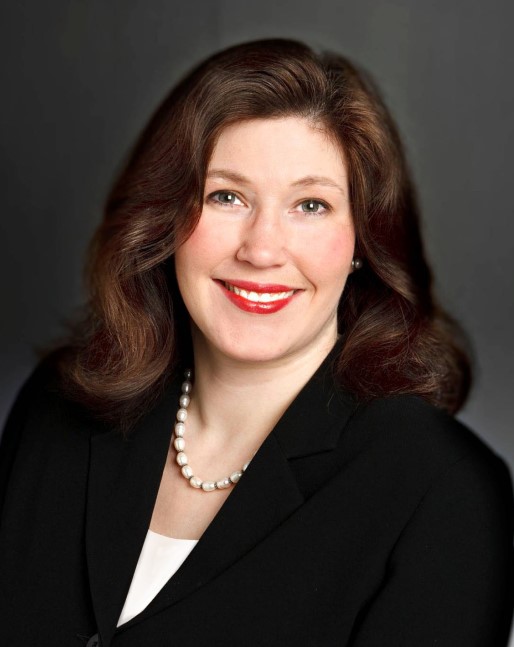 Dondi Black can still picture the breakroom of the local bank where she visited her mother at work growing up. Black comes from a family of bankers, and chose to begin her own career as a teller because it offered the flexibility she needed at the time as a mother and full-time college student. She stayed in banking for a little over two decades, departing as a senior vice president for a Southeast regional financial institution.
"There were many opportunities to learn new aspects of the industry and diversify my experience in financial services throughout my tenure working in banking. Eventually, I determined I wanted to apply that vast collection of experience and acumen about the industry in a different way, and in a way that would have a global impact," she said.
In 2016, Black accepted a role as senior strategist in enterprise product division at Fidelity National Information Services (FIS). FIS connects merchants, banks and capital markets, using its scale to provide enabling technologies and data-driven insights. The organization delivers experiences designed to advance the way the world pays, banks and invests.
In her role, Black focuses on the intersection of emerging technologies and their applicability to the financial services industry. Lately, that has centered heavily on the acceleration of digital transformation and the application of data analytics.
One of the most common misconceptions she hears within the financial services industry is that digital engagement is impersonal. While consumers may be less inclined to interact in person in today's world, Black says there is plenty of opportunity to offer amazing, personalized experiences through new and existing channels.
"As an industry, we must lean into advanced capabilities like artificial intelligence and machine learning more effectively or we risk becoming irrelevant. And we must recognize we can't approach these technologies as stand-alone strategies, but as components to other strategies – such as digital transformation and fraud mitigation," she adds.
For Black, it is imperative to create the highly curated personal experience that consumers have grown to expect, whether it is through making a payment, opening an account, applying for credit or by requesting support. "As the industry is changing, we're focused more on user experience than ever before. That means understanding what the future experience might look like and determining how to make that future a reality that is accessible to all clients – regardless of size," she said.
According to Black, the path forward begins with a 360 degree view of transformation: looking beyond the financial industry to understand advancements in technology and user experience. "We need to look at other industries to understand how they are creating and delivering best-in-class experiences," she said. "It's a matter of leveraging that insight to drive progress in the financial services ecosystem."
Merging data and digital transformation, she notes, will open new revenue streams and drive efficiency, automate processes and workflows for financial service providers. Black is optimistic about the future of transformation, particularly as she reflects on how the industry mobilized in response to the challenges caused by COVID-19.
"The silver lining is the industry worked together to leverage channel infrastructure and processes – accelerating moves toward a complete digital strategy to get funds to businesses and consumers," she said. "The stakes were incredibly high for our clients around the globe who depend on us for onboarding, account servicing, payment processing and so much more. Our digital solutions and modernization investments made it possible for us to accelerate the deployment of digital solutions to clients in their time of need."
Strong industry collaboration, she says, is also essential in the fight against fraud. And while some are wary about digital transformation opening the door to fraudsters, a focus on digital evolution and data collection is needed more than ever to better define risk. To that end, she recently collaborated with members of the payments industry on the Federal Reserve-led Fraud Definitions Work Group to assist with the development of the FraudClassifierSM  model and supporting definitions.
"If we are serious about affecting change and making progress in areas like security, user experience and digital transformation, we need to continue defining what better data means as an industry, so we can put it to use more effectively," she said.
For Black, knowledge is power, and there are parallels between her aptitude for understanding how technology and consumer behavior intersect and how she has spent her own career – collecting insights from past experiences and using them to drive meaningful change for an industry she loves.
Dondi is a Senior Product Strategist for the Banking Solutions division of FIS. In that capacity, she leverages her vast experience in banking and payments to drive long-term growth and innovations strategies for the U.S. and International markets. Dondi's passion for financial services comes from a keen appreciation for how the industry enables communities and individuals to grow, thrive and have sustained financial independence. With that in mind, Dondi works with partners across FIS and the ecosystem to drive innovation plans and engagements that result in a more modernized approach to extend access to safe and affordable financial resources utilizing technology and the orchestration of information.