With the July launch (Off-site) nearing, financial institutions and service providers are continuing to prepare for the FedNowSM Service. The Pioneers of Now series from the Federal Reserve showcases leaders from these organizations about their progress and perspectives on instant payments implementation.
Read more on the recent Pioneers of Now below. Navigate to the full articles to learn about each pioneer's advice for organizations considering and planning for instant payments, as well as their outlook for the future, what use cases they are most looking forward to, and more.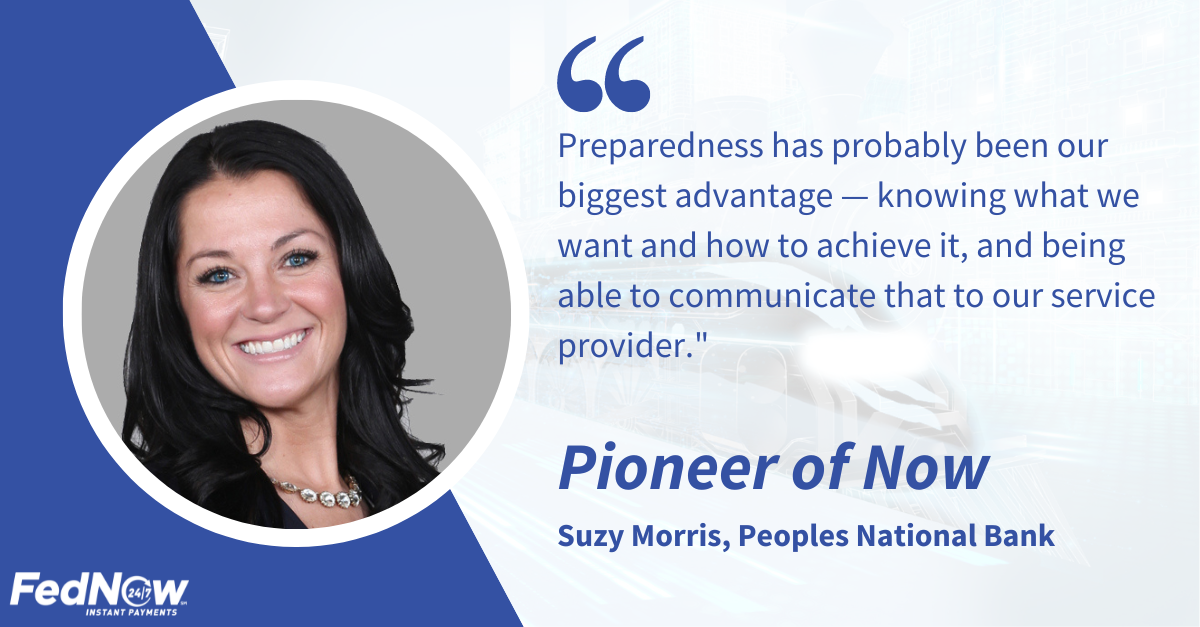 Read the article: Suzy Morris of Peoples National Bank on Spearheading Instant Payments (Off-site)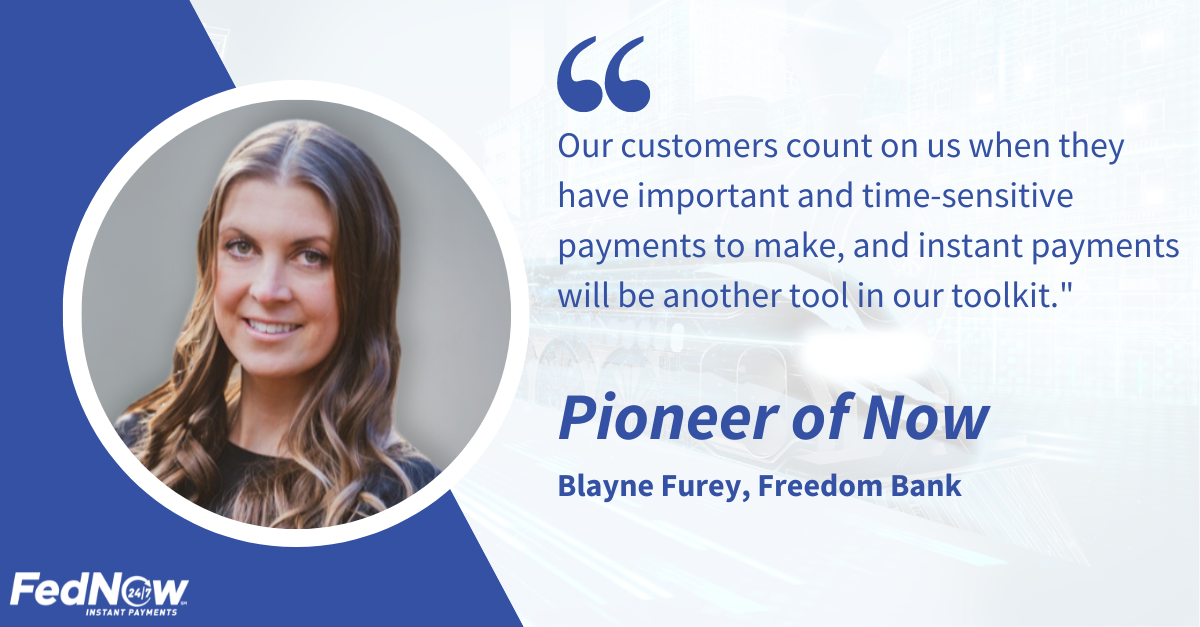 Read the article: Blayne Furey of Freedom Bank Provides a Community Bank's Perspective on Instant Payments (Off-site)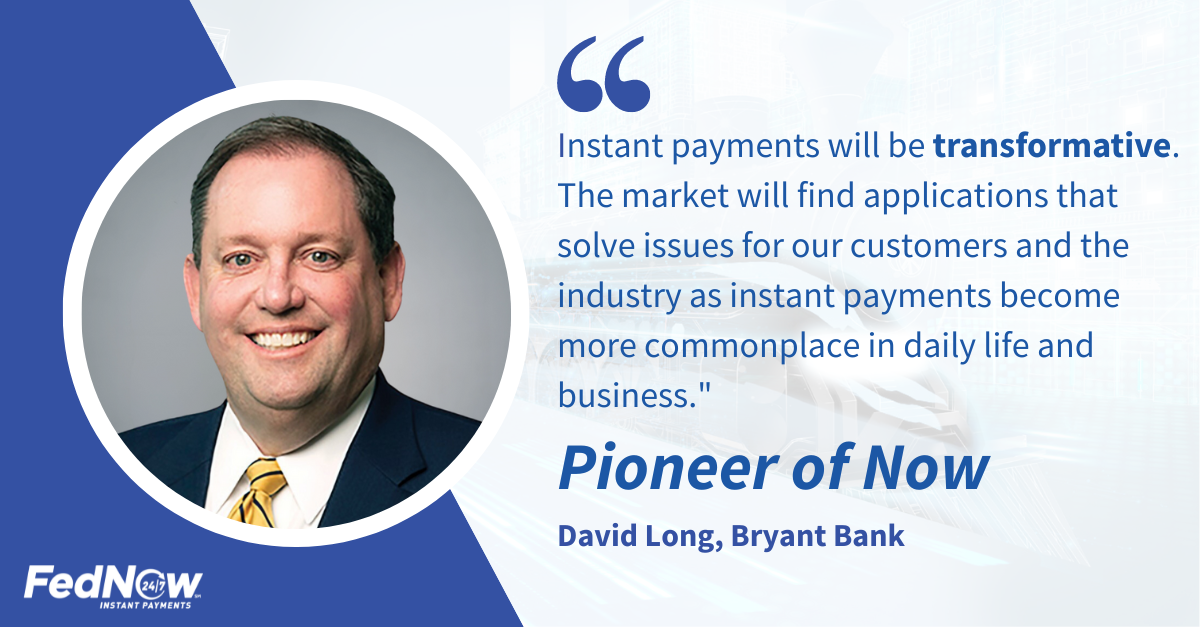 Read the article: David Long of Bryant Bank Offers an Experienced Perspective on the Evolution of Payments (Off-site)
About the FedNow Service
To learn about and get started with the FedNow Service, review the FedNow Service Readiness Guide (Off-site) or navigate through a personalized guided journey (Off-site). You can also join the FedNow Community (Off-site) for ongoing news and updates.