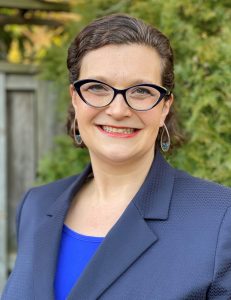 The rise of digital payments was underway well before COVID-19, but shelter-in-place orders and efforts to minimize contact have spurred a rapid acceleration of the trend.1 Rachel Siegel, officer at The Pew Charitable Trusts, spends her time analyzing these changes to the U.S. payment system – for her, understanding how consumers choose to pay is foundational to creating an inclusive payment system.
As a consumer finance researcher at Pew, a global research and public policy organization whose work includes the study of consumer safety and security in the U.S. payment system, Siegel relies on surveys, focus groups and external data to gain insight into how consumers use financial products like checking accounts, mobile payments, faster/instant payments and prepaid cards.
A recent Pew study Siegel helped author, titled "Can Regulators Foster Financial Innovation and Preserve Consumer Protections? (Off-site)", concludes that not everyone has equal access to the digital payments system. Mobile payment use was lower among vulnerable populations, including those without bank accounts. Older Americans and those with low household incomes who rely on cash for payments were also part of this population.
"Nationwide, this group is far less likely to have paid with mobile over the past year (39 percent) compared to debit/credit card users (63 percent and 58 percent), respectively," said Siegel.
When retail establishments stop accepting cash, as some have during the pandemic, the segment of the population relying on cash may not be able to pay for goods and services. "This creates a disparity, allowing some consumers to make a purchase while others cannot, despite having the funds available," said Siegel. "Those struggling financially are the ones who tend to face the most issues with accessibility."
According to Siegel, mobile payment accessibility does not happen in a silo. As a member of the U.S. Faster Payments Council (Off-site), she points to advancements in the U.S. payment system geared toward instant payments. While real-time settlement of funds can benefit many consumers, she notes mobile/digital access is needed to have access to instant payment capabilities.
"We are seeing a pivotal moment for both instant and mobile payments. Those previously satisfied with the traditional payment methods are more willing to explore contactless payments and mobile payments because of COVID-19, yet it could also create more of a gap between those with and without access," she said.
According to Siegel, another barrier to mobile payment adoption is concern over security. Pew's study found 30 percent of people chose not to use mobile payments, at least sometimes, to prevent loss of funds from theft, double billing or disputes with merchants/app providers. "We need to help create a system people can trust just as much as debit or credit cards. In the absence of that, we will continue to see challenges in adoption," she said.
There is progress being made in this space. Last year, the Consumer Financial Protection Bureau's Prepaid Rule (Off-site) filled gaps in existing regulation to extend safeguards protecting debit card users against losses to newer nonbank products, including reusable prepaid cards, mobile wallets and person-to-person (P2P) apps. Siegel says it is a good starting point, but continues to advocate for updated regulations and more transparency for consumers.
"I would like more clarification on push payment fraud – when a user initiates a P2P payment to someone attempting to scam them, there is a lack of information on recouping those payments," she said. "Many people are distrustful and want protections similar to what they have experienced with their checking accounts."
Siegel is optimistic about the future of payments innovation, and will continue to advocate for widespread accessibility. She says the industry's work to recognize these barriers is a critical step toward finding a solution. "It comes down to working together to ensure everyone has the same access to high-quality products to help them achieve and maintain financial security."
Rachel Siegel is an officer with Pew's consumer and home financing projects, conducting original research and analysis of regulation and consumer use of transaction accounts (checking, prepaid cards, and mobile payments) to inform policy recommendations designed to increase safety and transparency for everyday financial products. She also represented Pew on the Federal Reserve's Faster Payments Task Force. Siegel's other work includes research on the safety and affordability of mortgages, and on alternative financial arrangements for purchasing manufactured homes and other low-cost forms of housing. She holds a bachelor's degree in economics from the University of Vermont and a master's in economics from Boston University.