Last fall, the Federal Reserve Board requested comment on potential actions the Fed could take to facilitate interbank settlement of faster payments. After conducting an assessment of the public comments and policy criteria regarding the Fed's role in the payment system, the Board has decided that the Federal Reserve Banks will build and operate the FedNowSM Service (Off-site) – a new interbank 24x7x365 real-time gross settlement (RTGS) service with integrated clearing functionality to support faster payments in the United States. The FedNow Service will enable financial institutions' provision of end-to-end faster payment services and, in combination with private-sector real-time payment services, provide a foundation to promote ubiquitous, safe and efficient faster payments in the United States.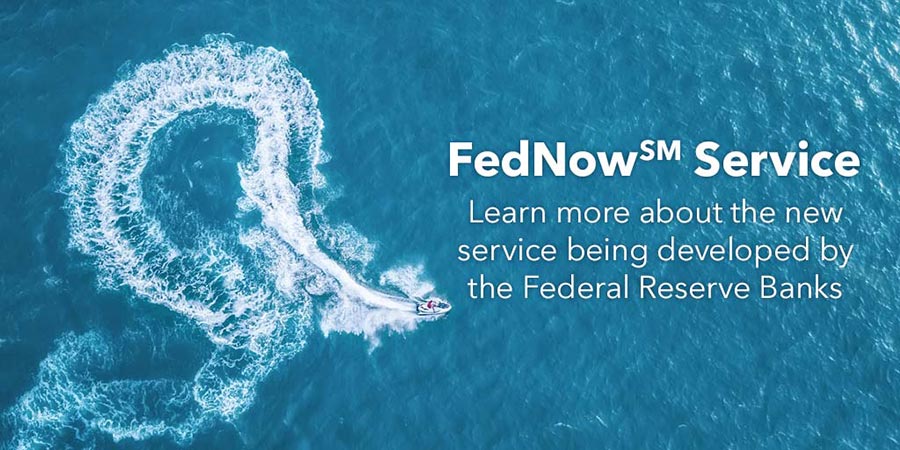 The Fed will also explore the expansion of Fedwire® Funds Service and National Settlement Service hours, up to 24x7x365. Subject to the outcome of additional risk, operational and policy analysis, the Board will seek public comment separately on this change. Expanded hours for existing settlement services, in combination with a new settlement service for faster payments, would represent a transformation of the U.S. payment system.
The future of the payment system lies in faster payments. Traditional retail payment methods (checks, ACH, debit and credit cards) – while safe, reliable and ubiquitous – have not accomplished the enhanced payment speed that individuals, households and business are calling for. Faster payments can yield real economic benefits to individuals and businesses by allowing them to send and receive payments at any time of the day, on any day of the year, such that, within seconds, the recipient has access to funds they can use immediately. And just as real-time services have become standard for other everyday activities, faster payment services have the potential to become widely used, resulting in a significant and positive impact on the U.S. economy.
As the nation's central bank and a trusted provider of payment and settlement services, we have a responsibility to take a long-term view and an obligation to the public for ensuring a resilient foundation to support safe and efficient faster payments. One of the most significant roles the Fed plays in the U.S. payment system is to provide infrastructure for interbank settlement and clearing of financial transactions. We have long-standing relationships and existing connections with over 10,000 financial institutions (or their agents) across the country and, alongside the private sector, already play an operator role in check, ACH and wire, all of which have achieved nationwide reach.
Extending access to thousands of diverse financial institutions is necessary to achieve true nationwide scope for any payment system, but it is especially costly and time-consuming for operators with limited relationships with and connections to these institutions. The Fed, through its existing relationships, could provide a way to reach thousands of smaller institutions in the United States that might otherwise not have access to RTGS infrastructure.
The Board is now seeking public comments on all aspects of the FedNow Service through a Federal Register notice. Interested in learning more about the decision, planned service features and how you can provide input? Refer to our new frequently asked questions on the Federal Reserve Planned Actions page and sign up for a FedNow Service webinar on the Fed Events page.