In preparation for the release of the Final Report Part Two, let's take a look at another word that matters. Do you know what interoperability means? One of the most critical factors in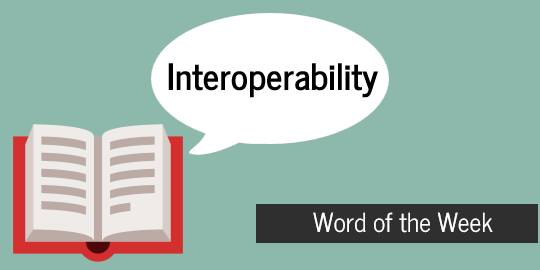 developing a real-time payment system in the U.S. and a key topic in the forthcoming report is common standards and technical compatibility between payment systems. *Interoperability is the ability to process Payment Instructions across Payment Systems or platforms. For example:
The ISO® 20022 messaging format drives interoperability by providing a harmonized set of XML messaging standards based on a shared data dictionary and business process model. The use of this messaging format enables a single, common "language" for global financial communications. In other words, XML acts like an interpreter of languages but applies that concept to financial data rather than conversations.
To get familiar with payment terms commonly used by the task force before the release of the Final Report Part Two, check out our Task Force Glossary of Terms.
* As defined by the Bank for International Settlements (BIS) Glossary (Off-site).