Welcome to our new website! Bringing you the latest in payments improvement news and perspectives, this website serves as a hub for our ongoing commitment to collaborate with you – and realize our collective vision for the future.
Our Journey to Get Here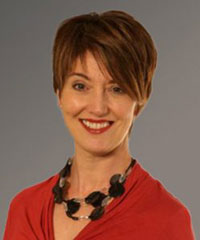 When the Federal Reserve kicked off its Strategies for Improving the U.S. Payment System initiative in 2015, a key component of our approach was to achieve payments improvement through collaboration. It began with our Faster and Secure Payments Task Forces and workgroups, bringing more than 500 diverse industry stakeholders together to discuss, debate and ultimately advance foundational frameworks and agreements for evolving the nation's payment system.
Today, the FedPayments Improvement Community has grown to over 7,000 diverse stakeholders, and our commitment to inclusive industry collaboration remains as strong as ever. In reimagining this website for our evolving work and expanding community, we have your needs and interests foremost in mind. You'll see stories that take a broader view as a reflection of our diverse audience. You'll find a heavier focus on thought leadership, original reporting and insightful interviews with Fed executives and leaders within the FedPayments Improvement Community.
We've also worked to ensure this website is a place where you're empowered to take action and help drive change by equipping you with the knowledge you'll need to do so – both in your organization and within the broader payments community. Most importantly, we want this to be a place where you share your views and help shape our common vision for payments improvement.
An Ongoing Commitment to Payments Improvement
Collaboration with the industry is at the heart of our role as a leader catalyst, and it will continue to be as we steer toward our desired outcomes of fast, secure and efficient payments in the United States. As part of the payments community, we need your commitment and engagement to continue momentum across a number of key efforts, including:
Development of the FedNowSM Service and implementation of faster payments across the payments ecosystem;
Continued work to reduce fraud risk and advance the payment system's safety, security and resiliency through understanding and addressing synthetic identity fraud in the U.S. payment system;
Adoption of standard fraud definitions to enhance insights about payments fraud and better equip us all to prevent it;
Greater understanding of the current cross-border payments landscape and the challenges and opportunities that exist for different stakeholders; and
The feasibility of advancing industry frameworks for e-invoicing and remittance data that could help solve business-to-business (B2B) payments challenges with straight through processing.
Join Us and Get Involved
We remain actively engaged in advancing payments improvement, yet we can't do this work alone. We need help from engaged stakeholders like you.
One of our key goals for this website is to showcase the diversity of the payments community. We believe this objective is critical to creating deeper connections, fostering greater transparency and engagement, as well as promoting greater interest and understanding of the participants and work efforts that are underway. Over time, our vision is that you will help drive this website by submitting suggestions, collaborating on engaging content and participating in an array of virtual forums and events. With your help, we'll continue to build a community where participants from across the industry can converge on a shared vision for U.S. payments improvement.
Also, if you have not done so already, I encourage you to join the FedPayments Improvement Community. Doing so will provide unique opportunities to engage with the Fed and the broader payments ecosystem about the issues you care about, helping contribute to a better payment system that works for everyone.
Lastly, in the comments section below, I welcome your feedback and suggestions for how we can continue to improve this website. Please enjoy your visit and check back frequently for the latest on payments improvement!
Connie Theien
Senior Vice President and Director
Payments Industry Relations