As announced in August, the Federal Reserve is developing a new, round-the-clock real-time payment and settlement service to support faster payments in the United States. Leading this important initiative is Federal Reserve veteran Ken Montgomery. Two weeks into his new job, Ken shares his thoughts about the path ahead.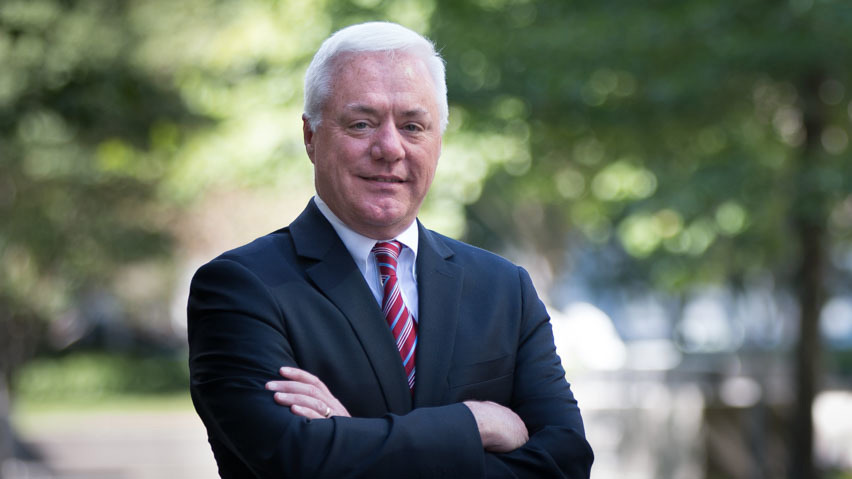 Why did you take on the role of FedNow program executive?
It's a very exciting job! This is the Federal Reserve's first new payments business in 40 years, and an opportunity to benefit all Americans. The FedNowSM Service will enable U.S. residents and businesses to make payments within seconds, securely and with finality.
What are your top priorities in the initial stages following the FedNow Service announcement?
We're starting to define the business requirements to develop the FedNow Service. We've also begun to build our core team by recruiting in-house experts from across the Federal Reserve System. Our first job listings are now online as we look both outside and inside the Fed for additional expertise – everything from program management and quality assurance to people with experience managing large, complicated IT projects. The FedNow program team will work across the Federal Reserve System to bring in the necessary expertise to work on this exciting new business. We also see it as a great opportunity for people to take on rotational assignments that will become available over the program's lifecycle.
At the Federal Reserve, we've always done our best to be transparent, collaborative and inclusive as we work to improve the U.S. payment system. So, industry dialogue is another top priority right now. We need to hear from industry stakeholders about the features and functionality that are most important to them. In addition, we want to be very transparent about why the Board of Governors decided to build the FedNow Service – it's to offer equitable access to financial institutions of all sizes, as well as to ensure resilient faster payments and encourage innovation, efficiency and service quality. We're talking with people at industry conferences, at meetings and over the phone. We're seeking comments on all aspects of the FedNow Service through November 7 by responding to our most recent Federal Register notice.
The Board of Governors plans to publish another Federal Register notice next year with a FedNow Service description. We want to move this project along as quickly as is feasible, which requires us to have a highly focused scope of what we'll deliver. We expect to offer the necessities at launch, with enhancements over time.
What are you hearing from the industry so far?
Our initial conversations have focused on the basics of settlement and messaging. I'm sure that access, reach, connectivity, and fraud detection and mitigation will become a larger part of our dialogue in the very near future. These are all important considerations, especially nationwide reach. The Federal Reserve's long-term goal is for real-time gross settlement-based faster payments to have the same level of ubiquity that exists today for check, ACH and wire. The Federal Reserve knows how to achieve broad nationwide reach – after all, we currently provide check processing, ACH and wire payment services directly or indirectly to more than 10,000 financial institutions. We plan to offer FedNow Service access through FedLine® Solutions, which we will seek to enhance with contemporary technology to support 24x7x365 operation.
What are the benefits of real-time gross settlement services, such as the FedNow Service?
Real-time gross settlement of faster payment transactions aligns the speed of settlement to the speed of the underlying payment. Funds will be available immediately through digital instant payment services built on the FedNow Service infrastructure. This can have a thousand uses in everyday commerce, especially where payment immediacy and irrevocability is important. The cleaning lady who is paid by a homeowner on the 30th of the month can use the money for her mortgage payment that same day. A business can improve its cash flow by immediately using a customer's payment to quickly replenish stock or get discounts for paying its own bills earlier.
What can the Federal Reserve learn from faster payments settlement in other countries?
We've already had high-level talks with a number of central banks about their real-time gross settlement services. Now that we've announced the FedNow Service, we'll go back to several of those central banks for a deeper dive into how they implemented and evolved their services and how they manage operations. Of course, our nation's banking system is larger and more complex than that of other countries, but there's still a lot more we can learn.
You previously were the Federal Reserve System's chief technology officer. Did you expect your career to come full circle back to overseeing another large-scale technology program?
After three decades of work across three different Federal Reserve Banks, I've learned the Fed always offers dynamic new work opportunities! We're excited about the FedNow Service and look forward to ongoing input and engagement from people across the industry.
"FedNow" and "FedLine" are service marks of the Federal Reserve Banks. A complete list of marks owned by the Federal Reserve Banks is available at FRBservices.org (Off-site).