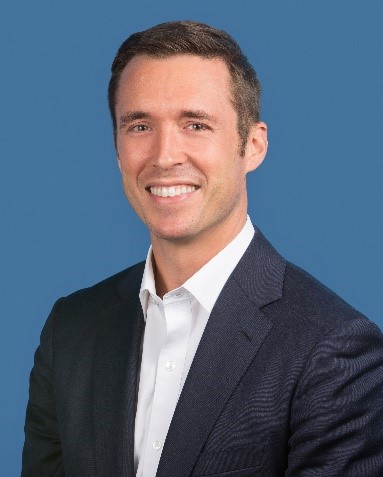 In Brian Peters' role as executive director at Financial Innovation Now (FIN), an alliance of leading technology companies, he is guided by a core tenet: technological transformation makes financial services more accessible, safe and affordable for everyone. "How do we make people's lives easier?" is the question that drives his waking hours.
Peters did not start his career in financial services or technology, yet he has always been a change agent. More than 20 years ago he served as a social worker for the Red Cross where he was tasked with leading rescue patrols for underprivileged children in Bogotá, Colombia. "The bright light was seeing them transform back to happy, shining children again. It was rewarding and very impactful. I knew I wanted to be part of making change happen," he said.
Today, Peters channels his skill as a change agent in improving the U.S. payment system. At FIN, Peters represents tech innovators such as Amazon, Apple, Google, Intuit, PayPal, Square and Stripe in pursuit of open banking, which allows banks to share customer data with third-party providers in a safe and secure way. Personal finance mobile applications are one example of this.
Joining FIN was a natural evolution for Peters after spending several years as press secretary for the United States Congress, where he advocated for consumer privacy protection through telecom policy. According to Peters, the opportunity to lobby in support of safeguarding underserved communities was meaningful, and he later used those skills to advocate for the tech industry, promoting wireless and broadband services that were sustainable, ethical and equitable.
Making meaningful change in financial services and payments is another issue altogether, and for Peters and the constituents he serves, it's not happening at the pace they would like. "We all experience friction in financial services, but for the underserved it's particularly challenging," Peters said.
To address this need, Peters and the staff at FIN are working with industry stakeholders and policymakers to help consumers gain better access and tools to manage their money, including paying bills and initiating payments. Their work also extends to small business owners, allowing them to grow and succeed with greater access to capital and analytical tools.
But change isn't always comfortable, and tension between security and access is something that often weighs on Peters' mind. He notes that having more security has meant having less convenience in the past. For example, in card payments, a longer authentication process adds friction by creating more steps for consumers in order to minimize fraud. "We should really take the opposite position and promote security through greater convenience. Because security measures – if they are easy – will ultimately be more widely adopted. It should be mutually beneficial."
FIN is currently advocating for a federal privacy bill to ensure both consumers and businesses understand how to work with data securely, to foster the integration of technology and finance in a responsible way. The group also wants more consistency across state money transmission rules. "As federal policymakers learn to facilitate non-bank collaboration in the financial services world, there's a level of federal involvement that we're pursuing in oversight and consumer protection to make those partnerships stronger," Peters said.
Facilitating collaboration between so many groups and industries is not for the faint of heart. Fortunately, Peters' experience as a liaison and change agent has prepared him well for this role. From his perspective, partnership is the name of the game, and he is optimistic about the future of collaboration between financial services providers and technology companies. "We [the technology industry] think about the marketplace through change, improvement, access and convenience. It's about finding better ways to do things – and working together to implement them."
Brian Peters is Executive Director of Financial Innovation Now, an alliance of leading technology companies working to modernize the way consumers and businesses manage money and conduct commerce. Brian is also a partner at Franklin Square Group, a policy and communications advocacy firm representing technology and innovation clients.