The Federal Reserve-led Fraud Definitions Work Group has completed its work on a new fraud classification model that enables all payments stakeholders to classify fraud in a simple and similar manner. Their work was previewed at a virtual event (Off-site) held by Nacha this week, and will be published this spring.
"Inconsistent classification of fraud involving payments limits the ability to compare fraud information and understand the extent of fraud across the industry," explained Mike Timoney, vice president, Federal Reserve Bank of Boston and moderator of the Nacha panel presentation. "By providing an intuitive approach to classifying fraud, this model offers a holistic picture to help organizations better understand the magnitude of fraud involving payments."
During the Nacha session, Timoney provided a preview of the model. He explained how it is used to help classify fraud involving payments by asking three questions:
Who initiated the payment?
How was the fraud executed?
How was the specific type of fraud carried out?
Each of the classifications are supported by definitions that clearly describe the intent of each classification option.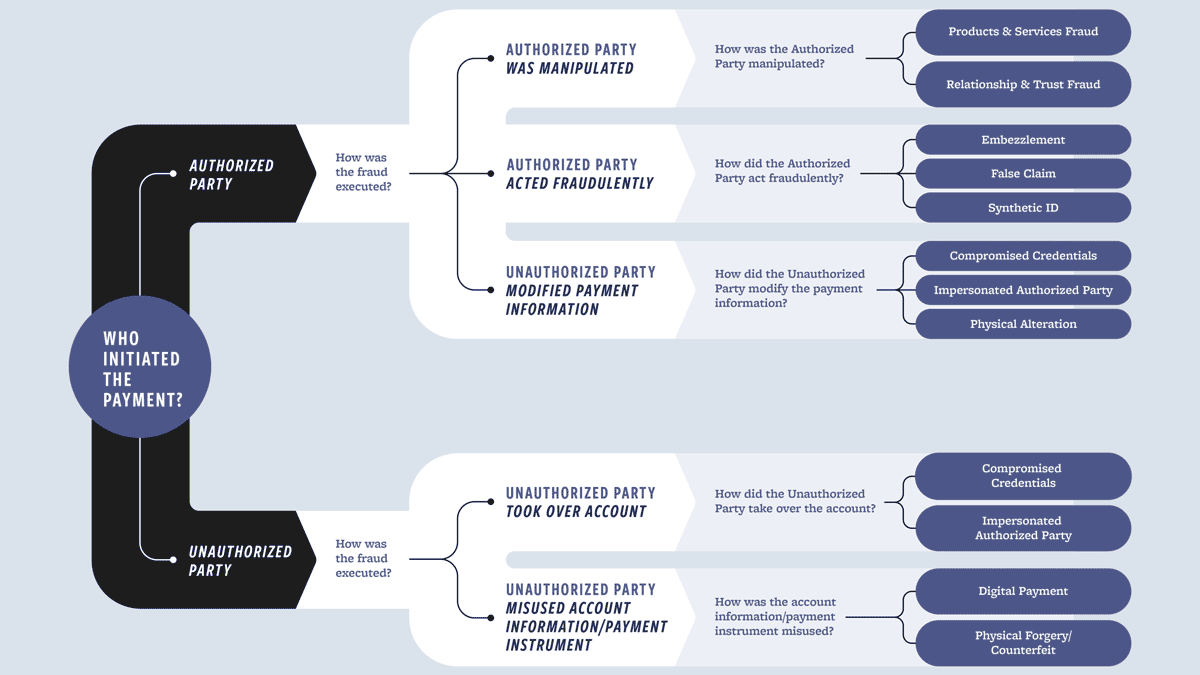 The Nacha panel featured a lively discussion between Timoney and three of the work group members who developed this fraud classification model: Gasan Awad of Fiserv, Chris Guard of State Employees' Credit Union of North Carolina and Eric Tran-Le of Guardian Analytics. The panelists shared how they have tested or begun to use the model within their organizations – and how other organizations can benefit if they adopt it, as well.
"The Federal Reserve will continue working to educate the industry about the model," Timoney concluded. "Our vision is that organizations across the payments ecosystem will adopt this model so the industry can speak the same language about different fraud methods, work together to identify and fight fraud, and foster a safer payment system for all."
This spring, the Federal Reserve will publish the model, along with numerous resources to help stakeholders understand and adopt the model. Be among the first to receive updates by joining the FedPayments Improvement Community.