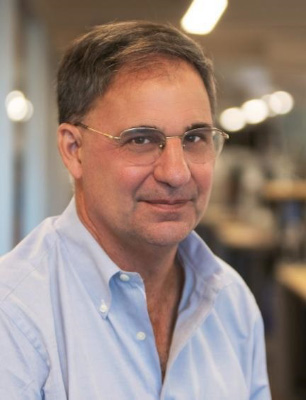 Eric Dunn is the CEO of Quicken and among the company's longest-tenured employees. He remembers a time during the mid-80's when orange Quicken software boxes were stacked at local bank branches, waiting for customers to download on their early home desktops. Like other longstanding fintech companies, Quicken's software evolved alongside a changing world of technology.
"We have been completely focused on building great personal finance management software by being increasingly connected to the digital world, and over time we will be even more intimately connected," Dunn said.
As an organization specializing in personal financial management, Quicken helps its extensive network of customers improve their financial well-being. The software allows users to keep records of financial activity and see their finances in one place by automatically downloading and categorizing transactions. As Dunn and his team build new features to bring to market, advancements in faster and instant payments have enabled them to strengthen their offerings and further drive scale and prominence of the software.
"Every type of transaction will benefit from instant payments and the improved workflows they offer. At home, faster and instant payments can help consumers better manage and organize their finances."
Quicken recently introduced a new bill pay capability, offering real-time payments through web automation. It's one reason why he has advocated for instant payment offerings like the FedNowSM Service (Off-site), which will launch in 2023. "Consumer bill pay expectations are now instantaneous, especially among the younger and digitally-native user," Dunn said.
Another priority for Dunn within the instant payments ecosystem is the enablement of account-to-account (A2A) transfers. A2A capabilities can help consumers transfer funds between accounts at two different financial institutions to meet a loan payment deadline or cover incoming charges to avoid overdraft fees, among other use cases.1 According to a recent study (Off-site), A2A transactions surged nearly 60 percent in 2020 during the pandemic.
"For many years, since electronic payments started, moving money electronically meant choosing between fast and economical. The card network was not economical, and economical options, like ACH, may not be fast enough. Today, there's no reason why you can't have both," he said.
With decades of experience in the payments industry, Dunn continues to prioritize money movement capabilities on his roadmap for the future. Artificial intelligence and automation will play a crucial role, he says, as consumers grow more accustomed to interacting with and relying on human-like services in a digital world.
According to Dunn, these services will increasingly rely on aggregated data to deliver more sophisticated financial information. He points to a future where aggregated data uncovers trends that help consumers understand their own finances, such as using curated community information to help users determine why their utility bills went up.
Data security continues to be a major concern through this evolution, and Dunn says working closely with data partners to find joint solutions is more important now than ever before. The industry, he says, is still working to better define these standards. "There's some disconnect between the old and new data standards. Still, disparate standards are better than no standards," he said.
The days of selling software from a box may be behind him, but they serve as a testament to a future of possibilities. "In many ways, the financial services industry is converging into a large software landscape. Moving forward, we will continue evolving and finding the opportunities between software, technology and financial services," he said.
Eric Dunn is the CEO of Quicken. Under his leadership the company successfully spun off from Intuit and modernized its product suite, leading to significant growth and attracting a majority investment by Aquiline Capital Partners in 2021. Prior to serving as Quicken CEO, Eric spent more than twenty years at Intuit, where he joined as employee No. 4 and was CFO, leading the company through its IPO in 1993 and merger with ChipSoft (TurboTax), along with holding other leadership positions, including CTO, SVP/GM, and SVP Payments and Commerce, to name a few. During his career, Eric has also pursued technology investing as an angel investor and as a partner at Cardinal Venture Capital. Eric has served on dozens of tech company boards, including six public companies.