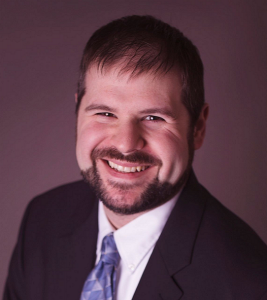 Beginning a new role can be a stressful transition during the best of times. Taking the reins as executive director of the U.S. Faster Payments Council (FPC) in the midst of a global health crisis adds another layer of complication.
Reed Luhtanen accepted the position in March and says three lessons from his law school days have helped him stay poised and focused during times of uncertainty: the ability to identify issues, the importance of thinking unconventionally and knowing how to avoid jumping to conclusions.
Prior to this role, Luhtanen spent 15 years at Walmart and was involved in corporate efforts surrounding payments improvement. While there, he was an active member of the Governance Framework Formation Team (GFFT), and in 2018 the team established the FPC.
The FPC, a member organization composed of industry stakeholders, relies on collaboration and problem-solving to identify solutions for advancing faster payments and improving the payments landscape.
During his first year as executive director, Luhtanen says his main priority is simple: get work done.
"I want to make sure FPC work groups are given the resources they need to get the work done, and that their work is getting the attention it deserves in the industry and driving the conversation forward," he said.
Luhtanen says a large part of this centers on taking the collaborative knowledge and expertise of FPC members and using it to develop tools that can benefit the industry. "We owe it to our constituents to really dig in and figure out how faster payments can improve the interests of both businesses and consumers, and that includes creating the tools needed to improve the user experience," he said.
According to Luhtanen, identifying and understanding pain points for users is an imperative part of the process. He used the real-world example of helping consumers send payments in informal situations, like tipping. He also noted obstacles in the business-to-business space. For example, the onboarding process between businesses and contractors is one area where many need payments delivered more quickly, as initial trust is established between both parties.
Luhtanen is thinking about these efforts in relation to the broader economy, as COVID-19 continues to affect businesses and consumers. "More than ever, it's about making people's lives easier. That means thinking creatively about how using technology can solve problems, including problems we may not even know exist," he said.
He believes the COVID-19 crisis has added momentum to wheels that were already in motion, such as the preference for touchless transactions and the growing use of e-commerce. "It's an acceleration of trends that we've already seen, which means many of these changes will stay with us even after we've reached the equilibrium," he said. The FPC recently launched a QR Code Interface Work Group to create a common template for using QR Codes as an alternative to touching payment terminals.
Of course, the payments industry is vast, and change can be difficult to navigate. According to Luhtanen, the main challenge is not necessarily a technological one. "Improving the payments industry is a business challenge. It's getting everyone to understand the value of adopting these technologies and promoting use cases. We need to help others understand faster payments are worth their time and investment."
Despite the uncertainty that comes with leading through an unprecedented time, Luhtanen is embracing his transition into the executive director role with confidence, using his experience to add unique perspective, avoid jumping to conclusions and define what issues need to be solved.
"One of the most important things that we in the industry can do is to promote openness and listen to all perspectives. We need to really work toward understanding what each is trying to achieve in order to make things better for all."
Reed Luhtanen is executive director of the U.S. Faster Payments Council (FPC). He has extensive experience in the payments industry and has served on a myriad of industry bodies, most recently an officer on the FPC Board of Directors and the Corporate Advisory Group for The Clearing House's Real-Time Payments System. Prior to joining the FPC, he spent 15 years at Walmart, departing as senior director of global treasury.