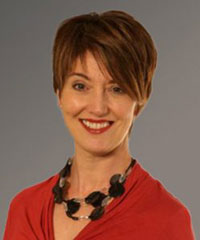 By Connie Theien, Senior Vice President and Director, Payments Industry Relations, Federal Reserve Bank of Chicago
I am honored and excited to participate in the U.S. Faster Payments Council's (FPC) newly formed FPC Board Advisory Group. This group will advise the FPC by providing industry-wide perspectives and assisting in responding to trends in the faster payments market. The press release can be found here (Off-site).
The work that will be done by this group allows the Federal Reserve to continue our very important efforts of collaborating with the industry as it strives to transform the U.S. payment system. By bringing the faster payments ecosystem together, we can effectively manage the opportunities and challenges that come with building and encouraging payments improvement in the United States.
Our participation in the advisory group will complement the work we have done since joining the FPC as a founding sponsor in December 2019. We continue to support the FPC as they work to promote interoperability, educate on security risks and fraud threats, and pave the way for future real-time cross-border payments. Working together will ultimately enable Americans to immediately and securely pay anyone, anywhere, at any time.
For more information, visit the FPC website (Off-site).