Synthetic identity fraud, where fraudsters create an identity out of pieces of real and/or fictitious information, resulted in an estimated $20 billion in losses (Off-site) for U.S. banks and financial institutions in 2020. Taking the next step in its years-long commitment and engagement with fraud experts to support the payments industry in its battle against fraud, the Federal Reserve has now released a Synthetic Identity Fraud Mitigation Toolkit.
This new toolkit will be expanded throughout the year, and provides useful insights and resources for identifying and mitigating synthetic identity fraud – specifically, to:
Increase education and awareness about synthetic identity fraud.
Enable the payments industry to better identify and fight synthetic identity fraud.
Foster payments industry collaboration on synthetic identity fraud mitigation.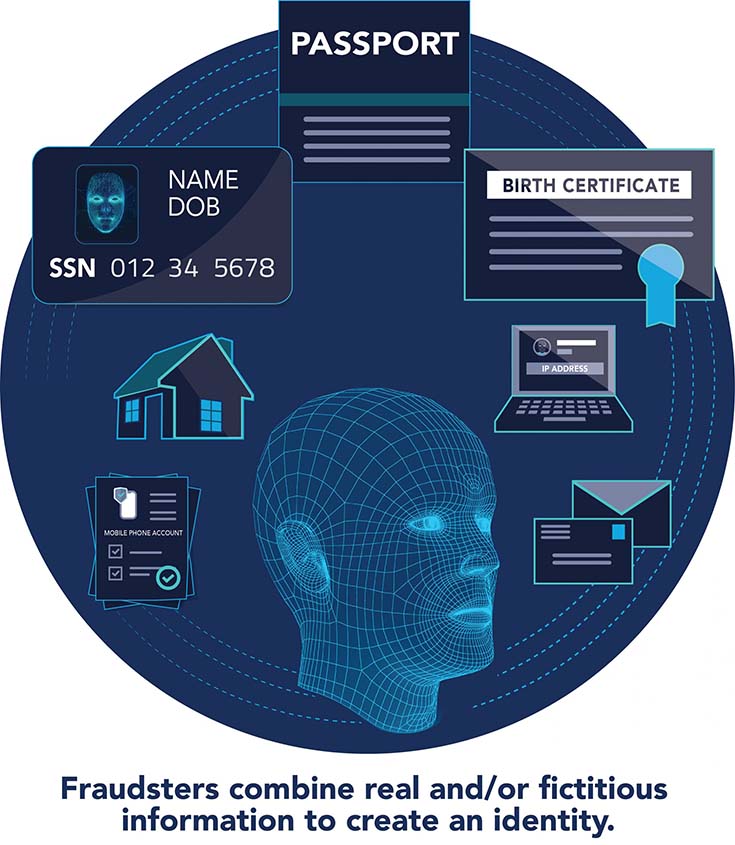 Financial institutions, consumers and businesses can explore the online repository for downloadable resources on a variety of topics, including:
Future releases of the toolkit will expand on the insights and resources in the toolkit's initial release with a focus on:
Detecting, validating and identifying synthetic identities.
Next-level strategy, data and information sharing.
Watch for more information and learning opportunities from the Fed as we continue to collaborate with the payments industry to address the growing threat of synthetic identity fraud.
The synthetic identity fraud mitigation toolkit was developed by the Federal Reserve to help educate the industry about synthetic identity fraud and outline potential ways to help detect and mitigate this fraud type. Insights for this toolkit were provided through interviews with industry experts, publicly available research, and team member expertise. This toolkit is not intended to result in any regulatory or reporting requirements, imply any liabilities for fraud loss, or confer any legal status, legal definitions, or legal rights or responsibilities. While use of this toolkit throughout the industry is encouraged, utilization of the toolkit is voluntary at the discretion of each individual entity. Absent written consent, this toolkit may not be used in a manner that suggests the Federal Reserve endorses a third-party product or service.