The Value of Better Data and Reporting
Synthetic identities often act like good customers over time. When the "customer" goes bad and ceases payments, an organization may not realize it has reason to investigate further and considers it a credit loss. Therefore, the true impact of synthetic identity fraud is challenging to understand.
More accurate identification and reporting of synthetic identity fraud would benefit financial services companies and the overall industry by ensuring greater visibility of fraud trends, that in turn, can encourage more effective mitigation approaches.
Organizations often review fraud losses to learn from events and identify trends. This approach also can apply to credit losses. Did a real person or business fail to repay an obligation, or do characteristics associated with synthetics indicate the loss should be recategorized as synthetic identity fraud? If financial institutions do not review credit losses to find synthetics, then the scope of the issue may not be fully determined and addressed.
Accurate categorization of the losses associated with synthetic identity fraud can yield major benefits and potentially avoid the following negative impacts: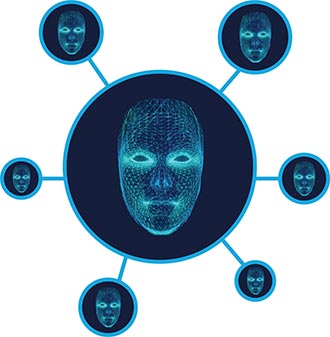 Underreporting of synthetic identity fraud losses
Poor detection when models are not trained with accurate data
Under-funding of an organization's fraud detection and mitigation resources
Further perpetuation of this type of fraud due to the lack of punitive measures
Industrywide misunderstanding of synthetic identity fraud's magnitude
The Future is Shared
Given the complex nature of synthetic identity fraud, it is difficult for a single organization to effectively fight synthetic identity fraud alone. Sharing information about known bad actors and new fraud insights within the financial industry may benefit institutions and make it harder for criminals to operate successfully.
Collaboration is key, because fraudsters often use some of the same data points to create multiple synthetic identities, then use those same identities at more than one organization. The ability for organizations to aggregate and anonymize data that helps detect synthetic identities could help maximize the value of information sharing.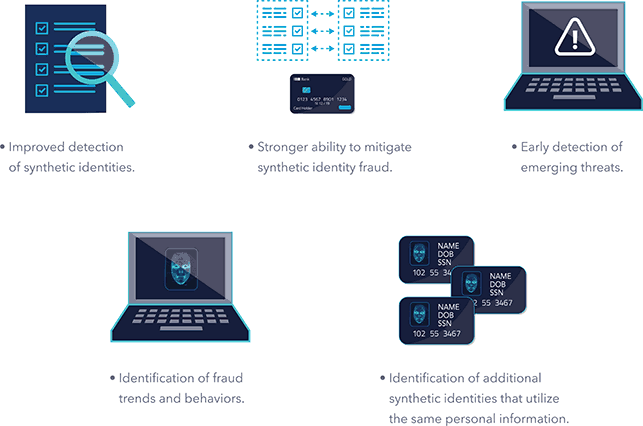 Downloadable Resources
Explore these resources to learn more about fraud data strategy and information sharing.
The synthetic identity fraud mitigation toolkit was developed by the Federal Reserve to help educate the industry about synthetic identity fraud and outline potential ways to help detect and mitigate this fraud type. Insights for this toolkit were provided through interviews with industry experts, publicly available research, and team member expertise. This toolkit is not intended to result in any regulatory or reporting requirements, imply any liabilities for fraud loss, or confer any legal status, legal definitions, or legal rights or responsibilities. While use of this toolkit throughout the industry is encouraged, utilization of the toolkit is voluntary at the discretion of each individual entity. Absent written consent, this toolkit may not be used in a manner that suggests the Federal Reserve endorses a third-party product or service.